WEBSITE AND E-COMMERCE SOLUTIONS
Responsive across multi-platforms
Our websites are designed to be responsive and work seamlessly across multiple devices. Which is critical these days, with the high adoption rate of multi-platform usage. We ensure your web presence is always showcased consistently, wherever it's seen. 
Coding at the core
Our code has been developed to make your website fast when loading. Our upload speed sits in the top 15% on the internet. Security and functionality are also hard-wired into our coding. Our website design is unique and our system stands up well to competitors.
Simple and effective design
 We work alongside you to decide how you would like your web presence to look, what functionality you require and to determine any other needs. Then you select colours, fonts, next we need images, text, and branding. Then the fun begins and we get to work on building you your very own bespoke website.
Full-service agency
We also offer complementary services. We have specialists in copywriting, graphic design, photography and social media who are available to help you get the most out of your website.
Intuitive dashboards
The administration dashboard is incredibly intuitive and easy to use. You won't need to consult a webmaster to make updates to your content. You are in control.
Hosting responsibilities
We also take care of your web hosting and offer competitive hosting costs for e-commerce websites.
Competitive, fast and reliable
We offer affordable packages based on your requirements and if required you can have your site ready within a week.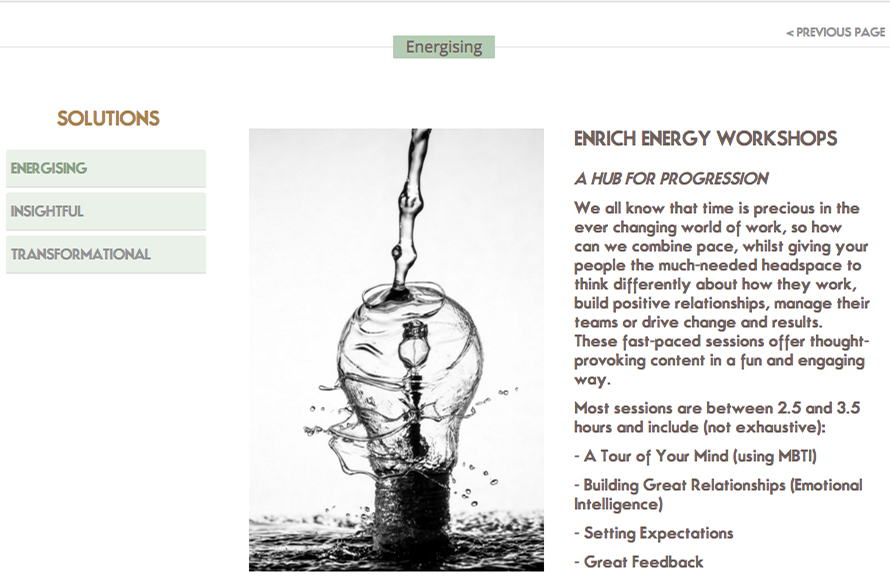 We created this minimal website for enRich Coaching Consultancy.
Sarah from enRich was kind enough to write this testimonial. 
"Great job on my website by Mobile First. Provided a real personal service to get me to the finished product and now with my website up and running its easy to use (even for me) and looks great. They also provided me with some great photos. I'm now able to direct clients to my site and feel confident about my web presence." 
Sarah Richardson
Madme  a lifestyle brand inspired by nature & tradition. Our client since 2015 wanted a responsive website to reflect who they are as a business, shows off their products clearly and was easy to administrate themselves. 
And we created this unique site for LBP Club  who been with us since 2017.
Making bespoke underwear to order and with their subscription page nicely linked 
Coccia Costumer's website features great photography which really enhances their online presence.
Global Luxury  unique household items, accessories and furniture from around the world.  Our client since 2016 and a great example of our e-commerce websites.
We created this website for Les McMinn's psychotherapy consultancy.